Prepare for take-off and navigate your own fleet of warships with this interactive gaming experience.
Find the Virtual Battle Stations on the main Hangar Deck.
The Virtual Battle Stations will give you the adrenaline-pumping experiences of a crew in combat, bringing to life epic battles and high octane action. And with graphics so realistic, you'll feel like you've stepped right into the fray.
You can test your nerves of steel and wartime strategy aboard different classes of ships and planes. Try your hand as a commander, or jump into the cockpit of a warbird.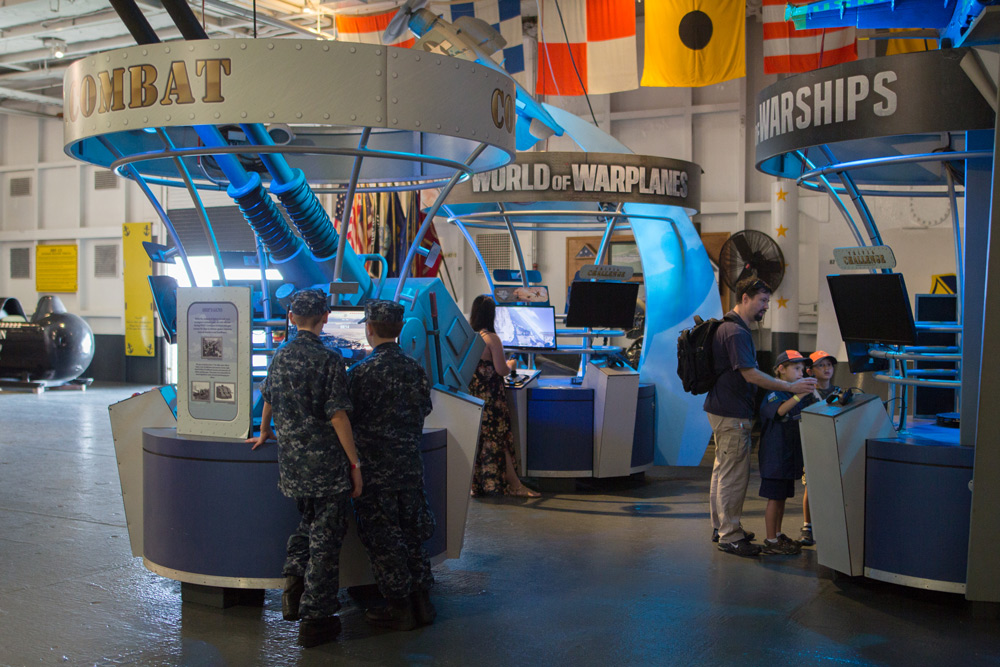 Get ready for liftoff on World of Warplanes! In dramatic combats between classic aircraft, you'll learn the maneuvers and strategies of the brave WWII fighter pilots. This exciting aerial battle will leave you craving more!

Encounter the different types of domestic and foreign warships and master the art of maritime combat. Hone your strategy as you navigate your fleet through the waters and overcome all enemies while playing World of Warships. Show them your battle cry!

Take aim, Fire! Enemy aircraft and kamikazes can come out of nowhere and cause devastating destruction so be ready to protect the ship and defend her and your shipmates from danger while playing Combat.